Posts Tagged 'Historical performances'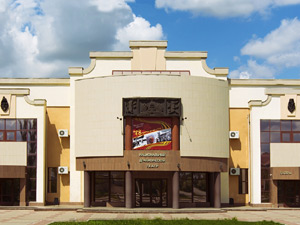 The National Drama Theater poster for January 2021
General manager Read the rest of this entry »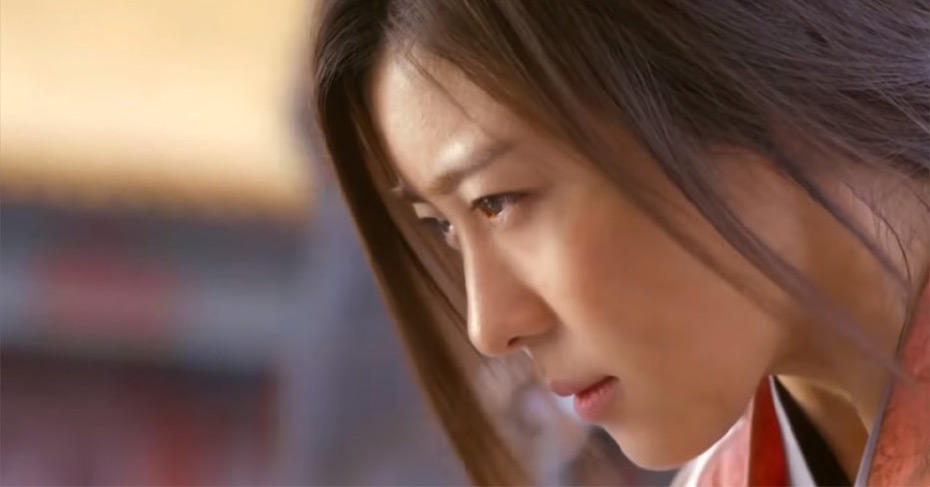 The performance "Girl's honor" [ Ru ]
The play is based on the novel of the same name written by Balykov Sanji Basanovich.
Read the rest of this entry »
Performances in Kalmyk language online
The performance "Bulgun"
The performance "Girl's honor"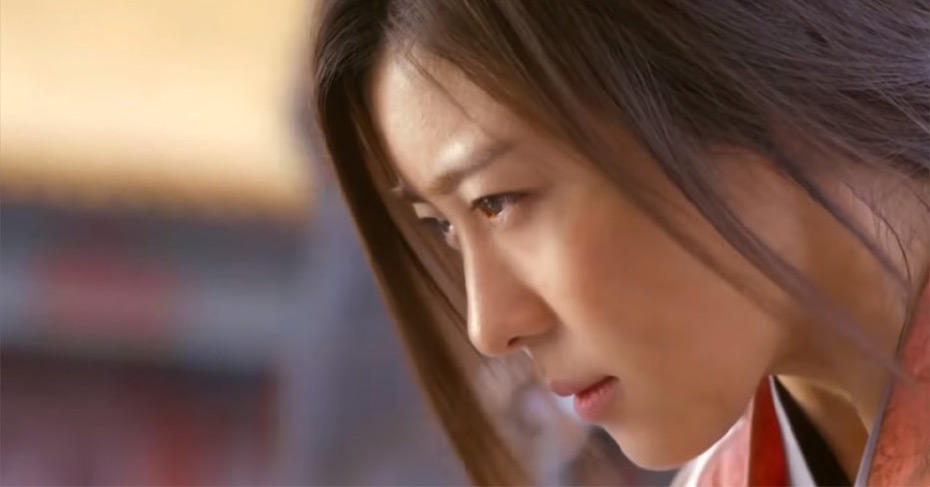 The performance "Bulgun" (drama) [ Ru ]
In this terrible story, the theme of women's inequality is revealed very piercingly, when they were given out to marry without love, without asking for consent.
Read the rest of this entry »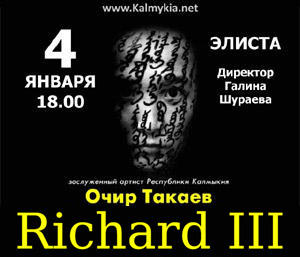 In Elista will take place the historical performance "Richard III"
January, 4. Read the rest of this entry »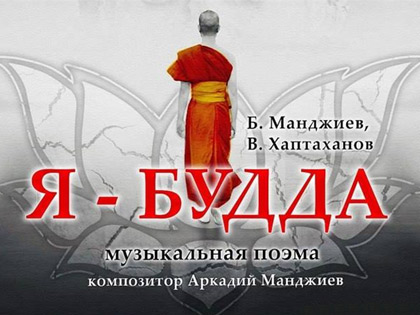 Performance "I am Buddha" in Elista
January 2 and 25.
At the heart of the play "I am Buddha" is the story of how Siddhartha Gautama (Buddha) comes to comprehend the main issue of life. Read the rest of this entry »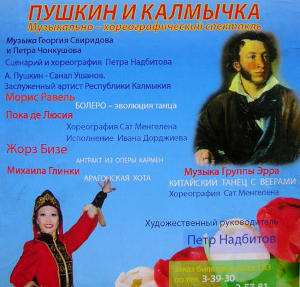 Kalmyk adventures with kalmyk actors!
Based on true story.
June, 5. Performance 'Pushkin and kalmyk girl' – in buddhist Elista.
Welcome to Kalmykia! Read the rest of this entry »