Posts Tagged 'Russian television'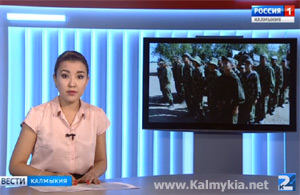 Children's military-patriotic camp "Young paratrooper".
This is military camp for child.
Video from Kalmykia:
Extreme, education, guns, children, parents. Read the rest of this entry »
Alexandra Burataeva – television presenter on the Kalmyk television and Russian television.
Education: Kalmyk State University (Elista) – english language teacher.
Biography: Read the rest of this entry »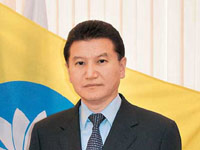 BBC News
Mr Ilyumzhinov: Not ruling out independence
By regional analyst Malcolm Haslett:
The colourful leader of the small, mainly Buddhist republic of Kalmykia in southern Russia, Kirsan Ilyumzhinov, has threatened to sever financial ties with Russia because he has not received any federal funds for months. Read the rest of this entry »