Posts Tagged 'Sangadji Tarbaev'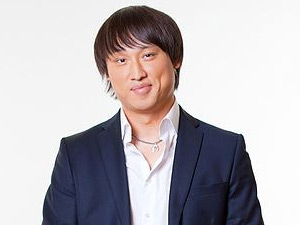 Celebrity Sangadji Tarbaev invites to Fight Nights Global 50
The very famous Russian entertainer Sangadji Tarbaev is glad to invite to visit the international tournament in mixed martial arts Fight Nights Global 50, reported KalmykiaNews.
The tournament's final fight between Fedor Emelianenko (Russia) and Fábio Maldonado (Brasil) comes about on June the 17th at Sibur Arena in Saint Petersburg (Russia). Read the rest of this entry »
Captain Sangadji Tarbaev will visit USA [ Ru ]
Humor, drive, incredible singing, impressive dancing, irresistible men onstage – all these and much more… on March 22 at 7:30 pm in Kanbar Hall JCCSF.
Team RUDN – is the most decorated KVN team of the 21st century!
Supreme KVN League Champions 2006, two times Grand Prix winners at the International Yurmala KVN festival, KVN Super Cup Champions – these young, handsome, creative and incredibly gifted entertainers coming from different ethnic and racial backgrounds will be making you laugh non-stop for two unforgettable hours… Read the rest of this entry »