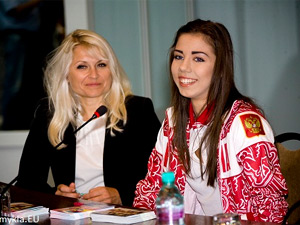 Head of the Government of the Republic of Kalmykia Igor Zotov had appointment with Olympic champion of London 2012 rhythmic gymnastics group all-around Alina Makarenko.
Also there are was attended by Minister of Sport and Youth Policy of the Republic of Kalmykia Leo Baldashinov and the first Alina's coach Lyudmila Galchenko. Read the rest of this entry »
In 2018 Kalmykia fully switch to digital TV, reported chief of Kalmyk branch Mandzhiev Ishlya Ulyumdzhievich.
Digital television (DTV) is the transmission of audio and video by digitally processed and multiplexed signal, in contrast Read the rest of this entry »