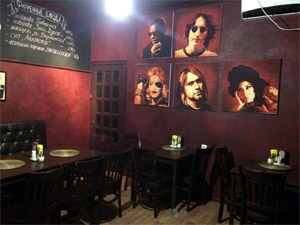 Beer-Burger
Menu with a German accent.
Wi-Fi and beer.
Designed Read the rest of this entry »
[ Ru ] Sandji Buvaev: "We kindly request: do not abuse of alcoholic beverages: vodka, brandy, whiskey, champagne, beer, wine, martinis, etc."
To achieve the health effect, you must attend all the treatments at Dead sea of Kalmykia (Salt Lake).
Alcohol and treatment are not compatible! Read the rest of this entry »