Monument to Velimir Khlebnikov [ En | Ru ]
Author Stepan Botiev.
Velimir Khlebnikov was born in kalmykian steppes, in Malye Derbety.
Viktor Vladimirovich Khlebnikov, better known by the pen name Velimir Khlebnikov (9 November [O.S. 28 October] 1885 – 28 June 1922), was a poet and playwright, a central part of the Russian Futurist movement, but his work and influence stretch far beyond it.
Velimir Khlebnikov belonged to Hylaea, the most significant Russian Futurist group, (along with Vladimir Mayakovsky, Aleksei Kruchenykh, David Burliuk, and Benedikt Livshits), but had already written many significant poems before the Futurist movement in Russia had taken shape. Among his contemporaries, he was regarded as "a poet's poet" (Vladimir Mayakovsky referred to him as a "poet for producers") and a maverick genius.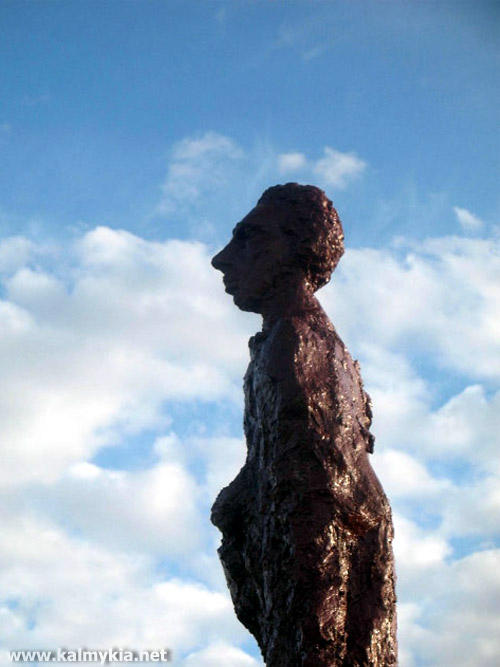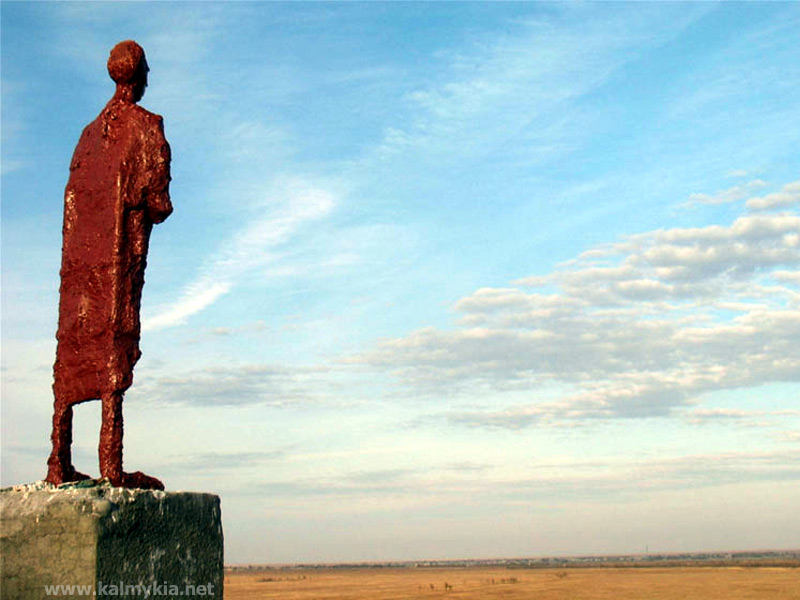 Velimir Khlebnikov in Wikipedia
Malye Derbety, Kalmykia