Republic of Kalmykia is the only Buddhist region in Europe. Descendants of the Great Nomads live here.
Kalmykia is a unique region, an area of vast steppes and deserts in Europe.
In old times the Great Silk Way was here, the hordes of the ancient Scythians, Huns, Sarmats roamed in these steppes and Khazars built towns here.
Nowadays the shortest automobile, railway and air routes connecting the Caucasus with Nizhnee Povolzhje and the central Russia run through this territory.
Eastern boundary of Kalmykia are washed by the Caspian Sea, and the great Russian river Volga flows through territory of Kalmykia.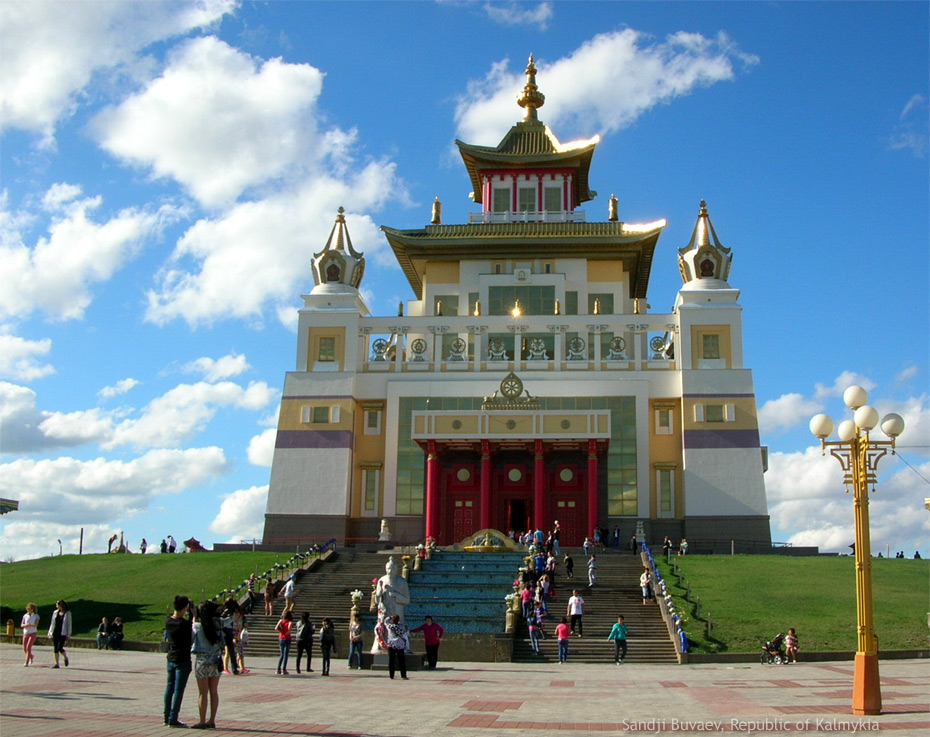 Kalmykia is a federal subject of Russia (a republic).
It has become well known as an international center for chess because its former President, Kirsan Ilyumzhinov, is the head of the International Chess Federation (FIDE).
Population: 289,481.
Area: 76,100 square kilometers (29,400 sq mi)
Maximum north-south distance: 448 km (278 mi)
Maximum east-west distance: 423 km (263 mi)
Major rivers include:
Volga River (flowing through a tiny eastern fraction of Kalmykia)
Kuma River
Manych River
Lakes
Kalmykia is located on the shores of the Caspian Sea. In general, there are very few lakes on the territory of the republic. The biggest lakes include:
Manych-Gudilo Lake
Sarpa Lake
Sostinskiye Lakes
Tsagan-Khak Lake
Natural resources
Kalmykia's natural resources include coal, oil, and natural gas.
The republic's wildlife includes the famous saiga antelope, whose habitat is protected in Cherny Zemli Nature Reserve.
Climate
Kalmykia has a continental climate, with very hot and dry summers and cold winters with little snow.
Average January temperature: −5 °C (23 °F)
Average July temperature: +24 °C (75 °F)
Average annual precipitation: 170 millimeters (6.7 in) (eastern parts) to 400 millimeters (16 in) (western parts)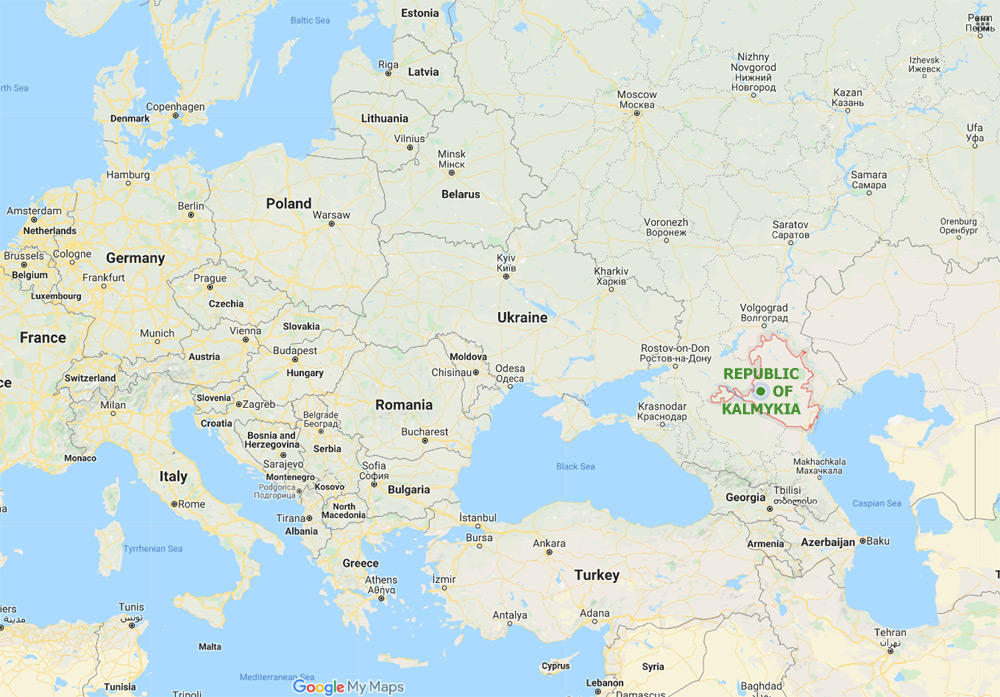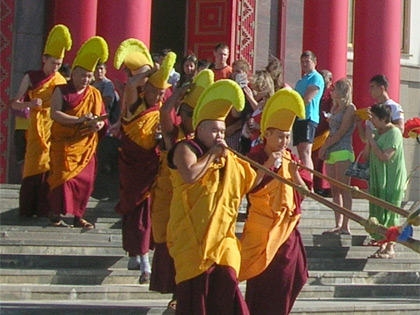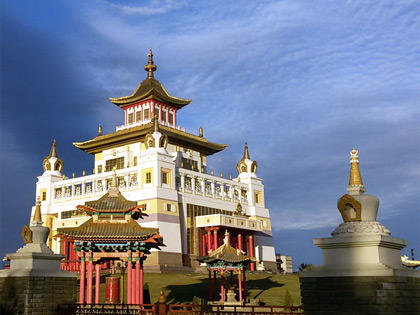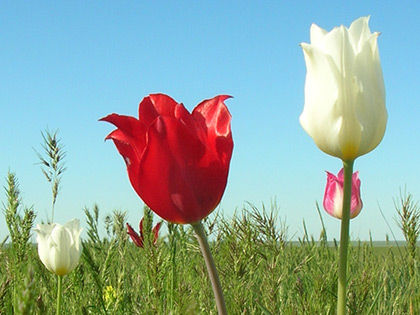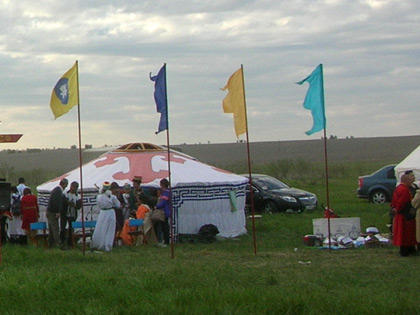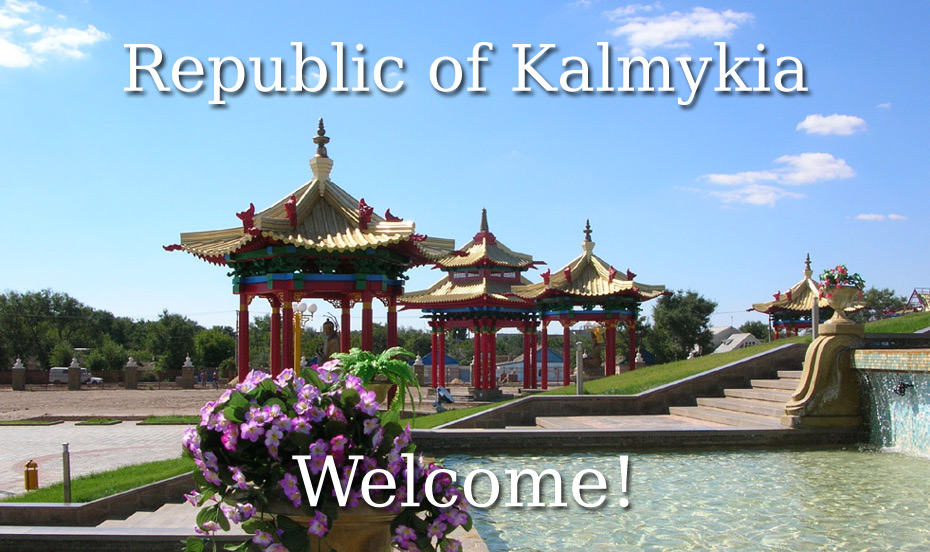 5 Responses to "Kalmykia"