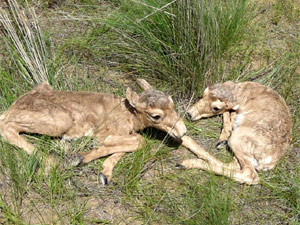 Saiga [ En | De ]
Saiga – a representative of the so-called mammoth fauna.
In Europe, these unique animals live in the North Caspian region (Kalmykia and the Astrakhan region), informed Rayma Saryaeva.
Today, the number of saiga reduced.
In the picture provided by the Department of Animal Protection of the Ministry of Natural Resources and Environmental Protection of Republic of Kalmykia, imprinted newly born saiga calves. Spring – time of calving.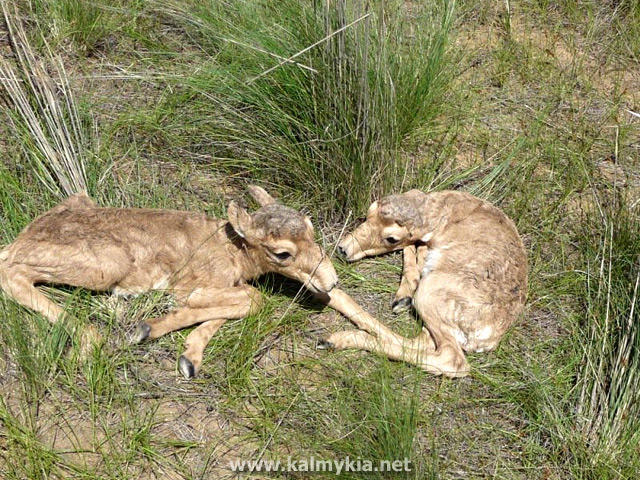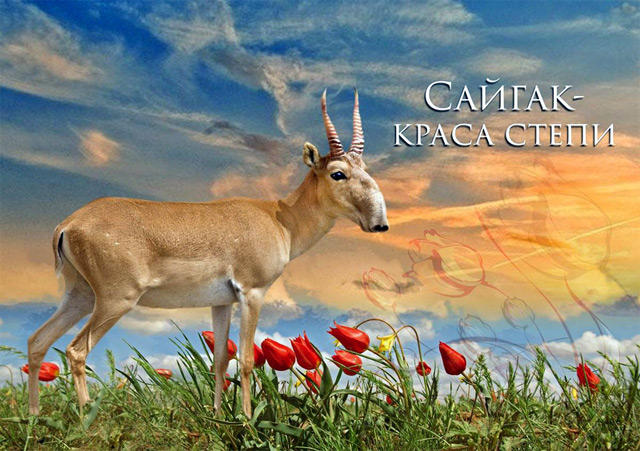 Republic of Kalmykia