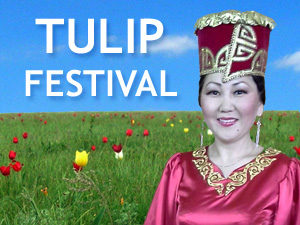 Tulip Festival De | Fr | Ru | It
Dear Friends!
Republic of Kalmykia, famous singer Ervena Orgaeva and Olympic champion Alina Makarenko invites to the International Tulip Festival!
* * *
International Tulip Festival will be held in conjunction with the Government of the Republic of Kalmykia, Fund of Wildlife Conservation of Kalmykia and Kalmyk branch of the Russian Geographical Society.
The main task of the Tulip Festival – attracting the attention of photographers and tourists during the mass flowering.
Welcome to Tulip Festival!
Photos: Head of Kalmykia Alexey Orlov took part in the Tulip Festival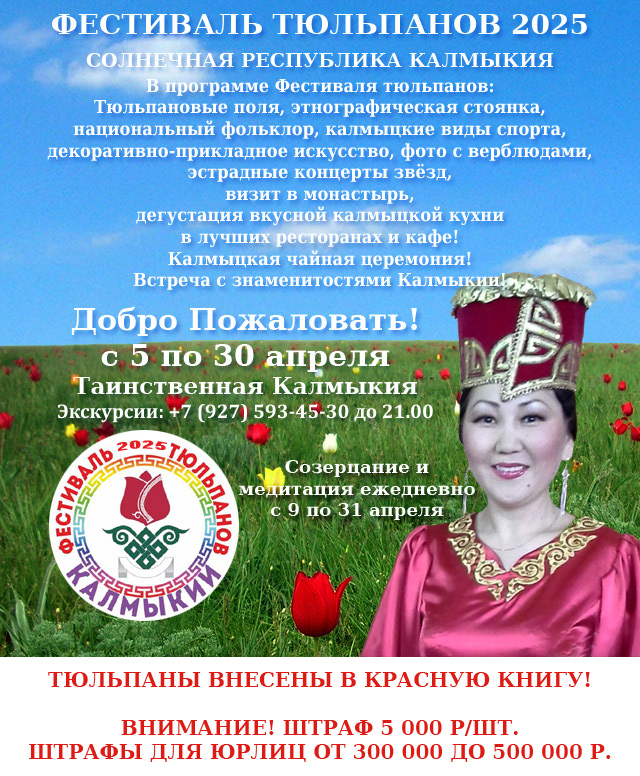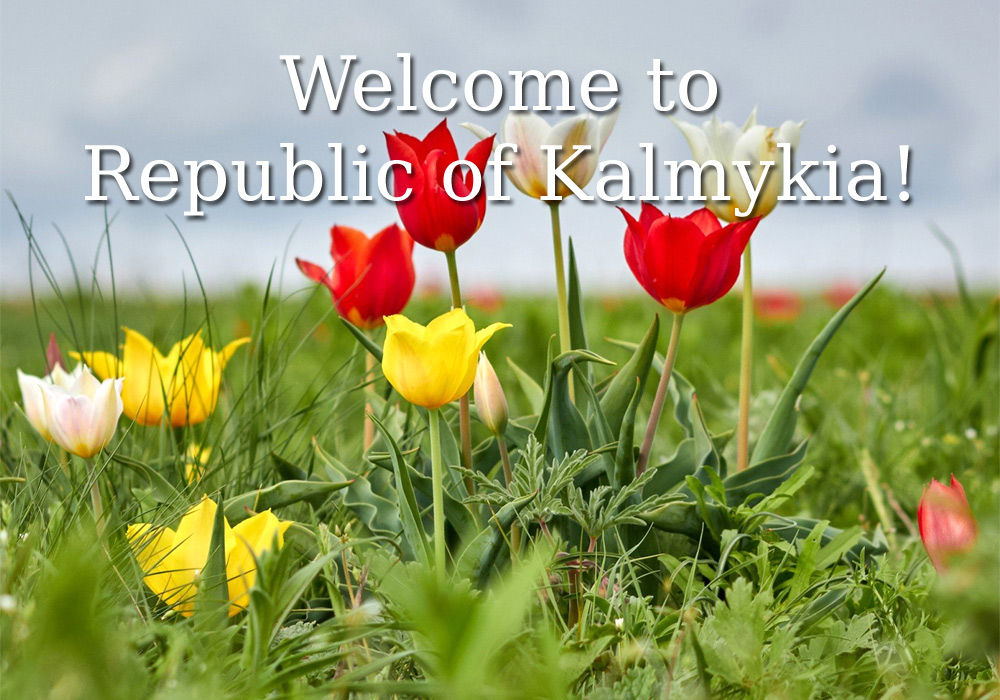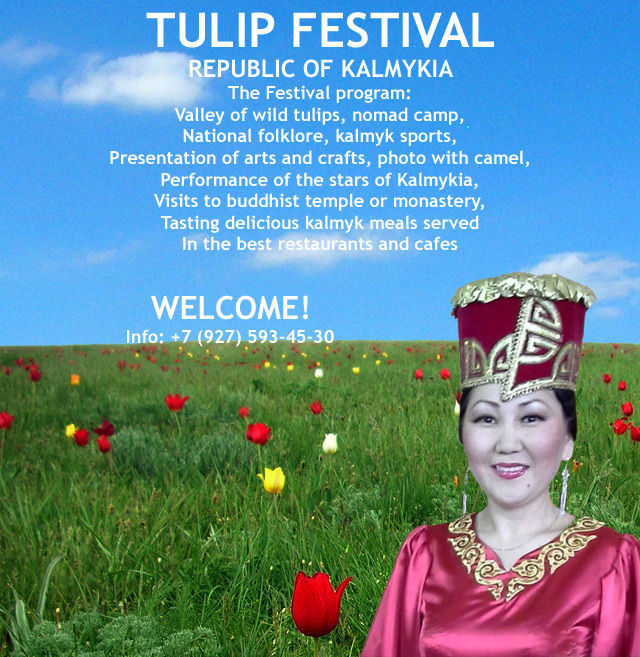 Elista, Republic of Kalmykia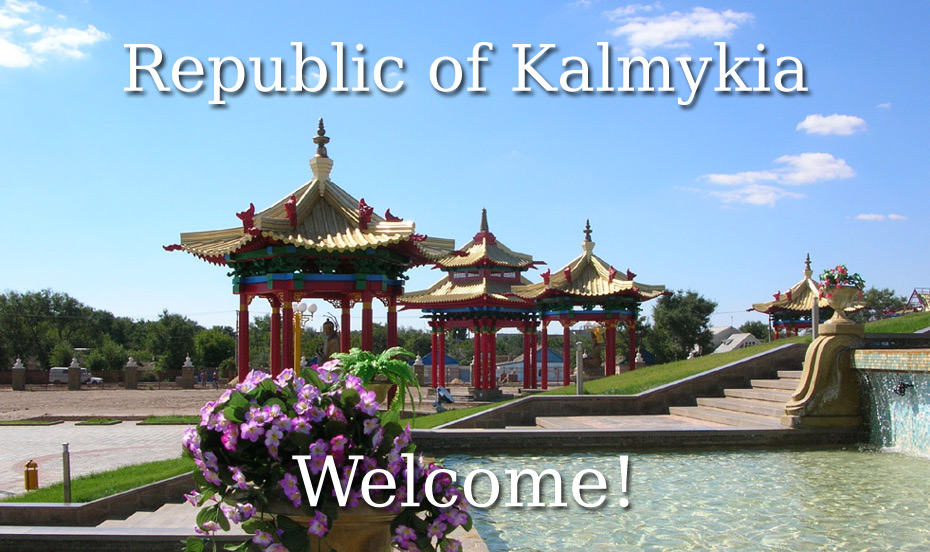 One Response to "Tulip Festival"