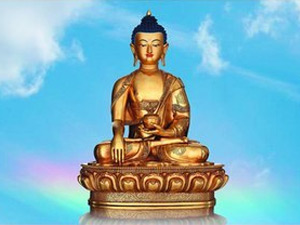 June 4, 2023 Buddhist celebrate a significant anniversary from the Buddhist calendar. It is Buddha's Shakyamuni Birthday, Day of Enlightenment and Parinirvana.
Like in many other Buddhist countries people in Kalmykia try to refrain from vicious deeds during the holy month Ur Sar, but do only virtuous.
At the sunrise Lama of Kalmykia Geshe Tenzin Dugda gave one-day vows of Mahajana to all the volunteers, which help gain uncountable virtuous merits through following all the morality rules. In the morning a solemn prayer service takes place in the praying hall of the khurul. It enumerates all the Twelve Buddha's Deeds and recites his whole biography.
After the praying service monks and visitors perform a procession around the temple all together and get treated with Kalmykian tea and boortsog flat cakes. Buddhist monks recommend to refrain from eating meat during the holy month Ur Sar.
June 14, 2022
May 26, 2021
June 5, 2020
June 17, 2019
May 29, 2018
May 29, 2018
June 9, 2017
May 21, 2016
June 2, 2015
June 13, 2014
May 25, 2013
June 4, 2012
June 15, 2011
May 27, 2010