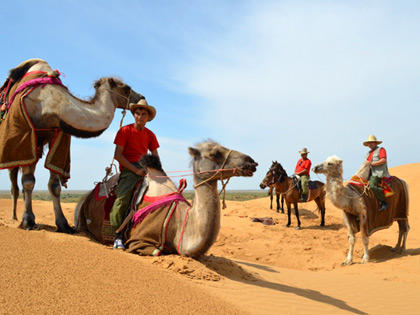 [ Ru ] Financial support for tourism: Government of the Republic of Kalmykia will subsidize a purchase of yurts and camels
«Government of the Republic of Kalmykia, in connection with the development of an inbound tourism, will subsidize a purchase of yurts and camels by travel agencies of Kalmykia. Subsidies will affect only those agencies which activity is aimed at the development of domestic tourism Read the rest of this entry »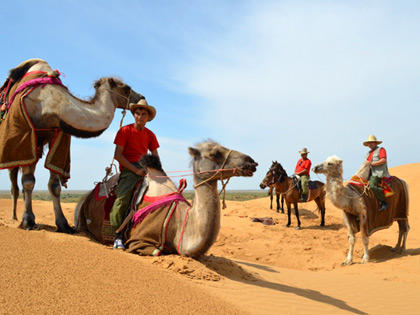 Adventures in Kalmykia!
One day with camels!
Every Sunday from 9.00 to 18.00!
Welcome to Kalmykia! Read the rest of this entry »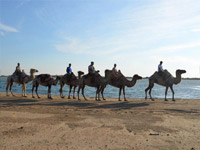 Today Yuri Sangadzhiev write on your travel-diary: Lake Buzga in Yashkul district. Here, our caravan made a stop.
After lengthy transitions from the sun Read the rest of this entry »
Twenty camels bound from southeast Russia to a circus in Bulgaria were stuck and became starved and dehydrated on the border between Moldova and Romania earlier this week, a popular Russian daily said.
Komsomolskaya Pravda said the animals, who can theoretically last a month without food and two weeks without liquid, passed the Russian, Ukrainian, and Moldovan customs without a hitch and then problems began in Romania's Albita.
"We paid for the completion of the documents but they did not let us bring the camels into the country, they even banned us from giving them food and water!", – said Lachezar Stefanov of the Bulgarian circus agency. Read the rest of this entry »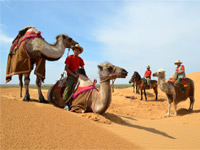 Famous russian traveler Fedor Konyukhov will travel along the Silk Road by camel.
Fyodor Konyukhov collected in 2009, an expedition by camel along the Silk Road, reports KalmykiaNews.
The journey will be timed the 400th anniversary of the entry of Kalmykia in Russia.
Journey begins in Kalmykia, his route will pass Read the rest of this entry »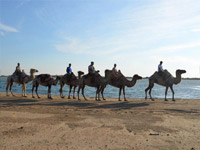 Fedor Konyukhov expedition across the steppes of Kalmykia. In the group of 10 scientists: soil scientists, archaeologists, sociologists, botanists, ecologists, ornithologists and lawyers from France, Netherlands, Russia (Moscow) and the Kalmykia, reports Department of Foreign Relations of KalmykiaNews.
Fedor Konyukhov took care of the preservation of unique finds Read the rest of this entry »