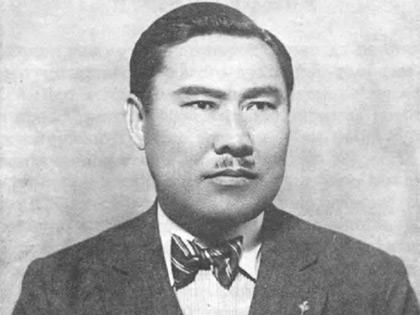 Balykov Sanji Basanovich
(1894-1943)
Writer of the Kalmyk diaspora, publicist, journalist.
Member of the Civil War, centurion of the 80th Zyungar Don Kalmyk Cavalry Regiment. Read the rest of this entry »
[ Ru ] First Annual Conference for Kalmyk Youth in USA
July 17, 2015, New Jersey: The first annual conference for Kalmyk Youth in America concluded successfully in New Jersey last weekend after two days of workshops and guest speakers.
The conference was held in Freehold, New Jersey with over 30 participants between the ages Read the rest of this entry »
[ Ru | En ] Kalmyks of St. Petersburg celebrates the 400th anniversary of the Voluntary Entering into Russia. This is a great holiday for two thousand Kalmyks of St. Petersburg (Kalmyk diaspora), reported KalmykiaNews.
Read the rest of this entry »
Employee of the State Duma of the Federal Assembly of the Russian Federation Sanal Tsatkhlanov held a seminar "Basics of Business Communication" for members of the organization "Leaders of Kalmykia".
Sanal Tsatkhlanov originally from Yashkul city, graduated from the International Law Department of MGIMO, worked in Russian embassies in Saudi Arabia and the Seychelles. Read the rest of this entry »