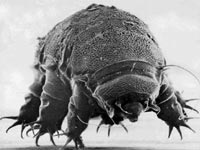 Innovative and space technologies of Kalmykia: The space expansion is discussed by engineers from Kalmykia. Kalmyk engineers plan to start living microorganisms into space.
Tardigrades (commonly known as waterbears or moss piglets or "Wooly Bears") are small, water-dwelling, segmented animals with eight legs notable for being one of the most complex of all known polyextremophiles. Read the rest of this entry »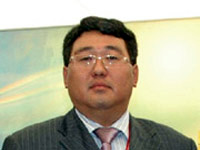 Vladimir Sengleev
Biography
In the Soviet era, Vladimir Sengleev engineer at a defense plant "Star" in Elista, capital of blessed Kalmykia.
In 1993-1995 Vladimir Sengleev was engaged in private business, was the manager of JSC "Investment fund "Your dividend" in Kalmykia.
Vladimir Sengleev one year teaching at Kalmyk State University.
From 1996 to 1998, Vladimir Sengleeff was first deputy and then director of "The Agency for working with securities". Read the rest of this entry »