Posts Tagged 'Felix Shorvaev'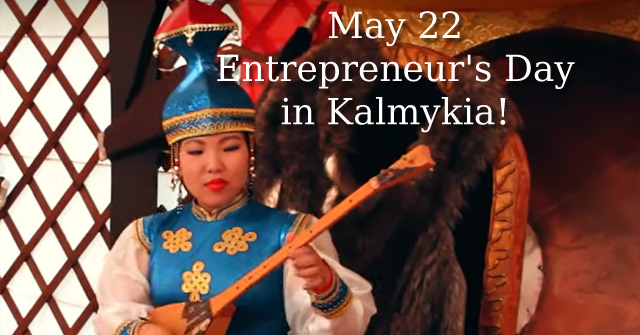 May 22, 2022 Entrepreneur's Day in Kalmykia!
An unforgettable holiday awaits all residents of the region. Entrepreneurs from all over the republic will present goods of their own production at the fair, but that's not all, according to an official representative of the Ministry of Economy and Trade of the Republic of Kalmykia.
Read the rest of this entry »
Benefis of Dmitry Sharaev in Elista, capital of Kalmykia.
In the concert involved:
folk group 'Khurdn Sarva', Khudlakhar-show, Lidzhi Goryaev, Felix Shorvaev, Victor Okchaev, Badma Sharaev and other kalmyk celebrities.
January, 10. 2013.
19.00.
Welcome to concert! Read the rest of this entry »