Posts Tagged 'German philology'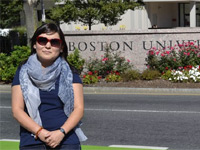 Lecturer of the Department of Romance and Germanic Philology Tatiana Momoldaeva passes internship at Boston University (USA) in the Hubert H. Humphrey program, reported by a representative of the Department of International Relations of the Development Fund for Tourism Kalmykia.
Humphrey Program is part of Academic Exchange Program of Fulbright, the largest Read the rest of this entry »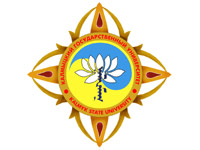 November, 2. Today in buddhist Elista (Kalmykia) in Kalmyk State University on the program "Modern technologies in teaching English as a foreign language" in German philology department conducted a seminar with Christopher Graham, methodologist "Oxford University Press" (OUP), informed International department of KalmykiaNews.
Oxford University Press (OUP) is the largest university press in the world. It is a department of the University of Oxford and Read the rest of this entry »