Posts Tagged 'Mike Zambidis'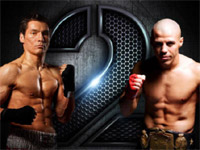 [ Ru ] February 1, 2014 will be held fight rematch between Batu Khasikov and Mike Zambidis, reported KalmykiaNews.
Fight will take place in Moscow, capital of Russia.
Welcome to Moscow! Read the rest of this entry »
Four-time world champion in kickboxing and mixed martial arts Russian Batu Khasikov said the agency "F-Sport", he had not expected so soon to complete the fight for a world title by a Greek version of W5 with Mike Zambidis.
Batu Khasikov Read the rest of this entry »