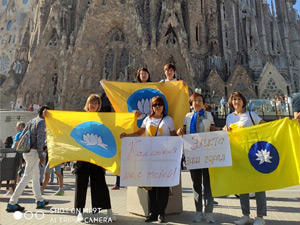 Today, on October 27, 2019, in Elista, a new rally of residents of the Republic of Kalmykia took place.
In the center of Elista-city, there was a meeting of the residents of Elista demanding the resignation of the mayor of the city, Dmitry Trapeznikov, in the recent past – the interim head of the so-called Donetsk People's Republic, reported newspapers in the global web-network and social network.
Read the rest of this entry »
13th meeting of the Goose Specialist Group
From Thursday 24 March to Tuesday 29 March 2011 the 13th meeting of the Goose Specialist Group of the IUCN-SSC was held in conjunction with the 4th meeting of the Russian Goose, Swan and Duck Study Group (GSDSG) of northern Eurasia in Elista, Kalmykia (Russian Federation).