Posts Tagged 'paratroopers'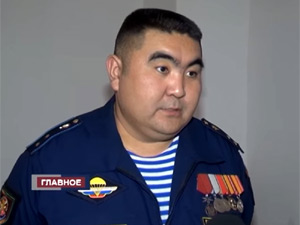 Day of Remembrance of soldiers-internationalists
Interview
Paratrooper Chimid Dzhangayev spoke on television in Republic of Kalmykia.
Russia has many enemies. I fought in the North Caucasus and the Transcaucasian region.
These are international Read the rest of this entry »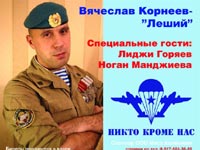 Concert dedicated to the Day of Defender of the Fatherland!
In concert involved special guests: kalmyk stars Lidzhi Goryaev and Nogan Mandzhieva!
Union of paratroopers of Kalmykia
February, 22 at 19.00
(ticket price: 150 russian rubles)
Read the rest of this entry »