Posts Tagged 'Travel agencies'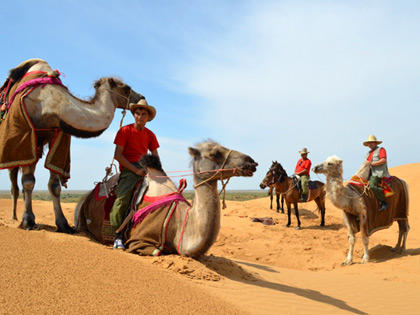 Financial support for tourism: Government of the Republic of Kalmykia will subsidize a purchase of yurts and camels [ Ru ]
«Government of the Republic of Kalmykia, in connection with the development of an inbound tourism, will subsidize a purchase of yurts and camels by travel agencies of Kalmykia. Subsidies will affect only those agencies which activity is aimed at the development of domestic tourism Read the rest of this entry »
Foreign tourists banned from Tibet on anniversary of riots
The Chinese government has banned foreign tourists from entering Tibet on the third anniversary of violent anti-government protests in the region.
Anyone who intends to travel to the troubled region requires a special permit but such permits will be refused to foreigners. The ban could last for up to three months.
Travel agencies in the region say they have been ordered not to allow foreign tourists into Tibet in March.
The Xizang Tourist General Company in Read the rest of this entry »