Posts Tagged 'Tsam mystery'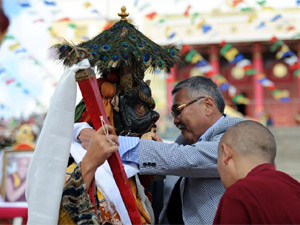 [ En | Ru | Es ] Head of the Republic of Kalmykia Alexey Orlov took part in the Cham Mystery.
In the tantric ceremony of Cham was attended by the monks from the Dzongsar monastery.
Video from Cham Dance Mystery Read the rest of this entry »
Cham Dance Mystery [ En | De | Ru | Es ]
Cham Dance Mystery took place in Kalmykia.
In the ceremony of Cham Read the rest of this entry »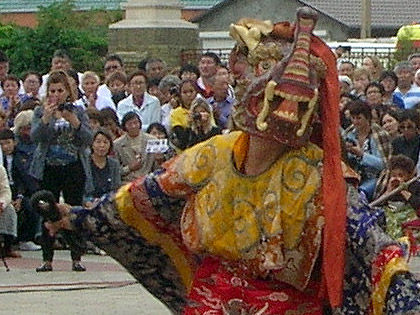 Cham Dance Mystery (Tsam Mystery) [ Ru ]
September, 20. 2015.
Cham Dance Mystery in Elista, the capital of the Buddhist Republic of Kalmykia.
Cham ceremony belongs to the Tantric Buddhism. This ceremony is Read the rest of this entry »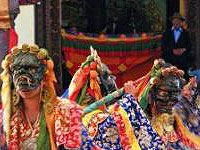 Tantric dances Tsam [ Ru | Es ]
From August 23 to begin in Elista tantric dances Tsam, reported by the head of the Department of Religious of Tourism Development Fund of Kalmykia.
According to preliminary information, the tantric dances Tsam are held daily from August 23 to September 7. Read the rest of this entry »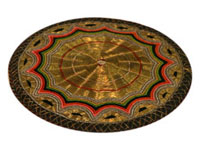 Professor from St. Petersburg Svetlana Makhlina about Buddhism, kalmyk culture, ritual dances and temples
Buddhism – historically the first world religion. And yet, as Borges said, is "the most widespread religion in the world". In Russia, the earliest penetration of Buddhism was characteristic of the Kalmyk people, who took more than 400 years ago.
Kalmyk culture germinated on the unique cultural soil elyutov who lived in a colorful country where the vast steppes "stretched white, happiness, koshmovye tent noble Noyon and zaisangs, but black as a bitter fate, tents commoners – albatu, ketchinerov and shabinerov". Read the rest of this entry »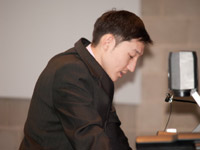 Chagdir Sandzhiev. The current state of Buddhism in Kalmykia
It's been more than 20 years since the collapse of the USSR and the beginning of the period of genuine religious freedom in Russia. Great changes happened both in the country as well as in the minds and hearts of the citizens during this period. People became interested in religion, and as a consequence felt the need to revive traditional religious systems. These positive changes also happened in the only Buddhist republic of the European part of Russia – in Kalmyk Republic.
For the first time Oirats – Western Mongols, the ancestors of the Kalmyks, gained access to the Tibetan Buddhism in the XIII century, but during that period Buddhism was not widespread. It took firmer root at the end of 16 – early 17 century, during the rise of Gelug tradition, which came directly from Tibet and partly through Mongolia. Read the rest of this entry »