Posts Tagged 'Tyulpanchik'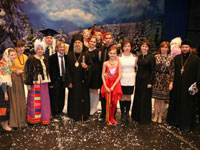 Today, January 6, in Elista held traditional charity children's holiday "Christmas Eve."
Holiday prepared by the students of Sunday school of the Kazan Cathedral of Elista.
On a holiday special guests was attended Bishop of Kalmykia Zinovy ​​and Head of the Republic of Kalmykia Alexey Orlov.
Members of the "Eve" were children Read the rest of this entry »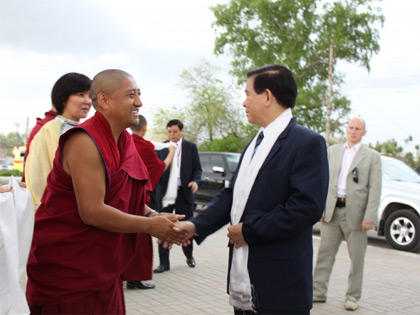 [ Ru | Es ]
May 10, 2010, the delegation of the Socialist Republic of Vietnam, headed by President of Vietnam, Mr. Nguyen Minh Triet, arrived for a three day visit to the Republic of Kalmykia, reports news agency KalmykiaNews.
In the evening, for guests were is shown a concert with the participation of the State theater of dance "Oirats", children's ensemble "Tyulpanchik" and other artists.
After the concert, Mr. President of Vietnam Read the rest of this entry »