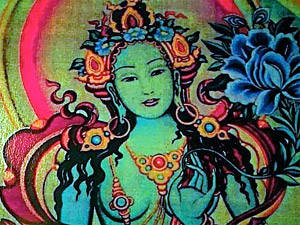 Mandala in Ulan-Khol
During the week Buddhist monks from Drepung Gomang Monastery and Gollege and Gyudmed Tantric Monastic School (Tibet) will be constructing the sacred sand mandala of Green Tara in Ulan-Khol village of Lagan district of Republic of Kalmykia.
On the Sunday of the 12th of June, it is planned the triumphant destruction Read the rest of this entry »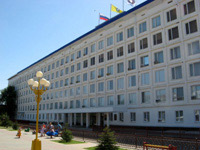 Last days in the Republic of Kalmykia, a delegation from Iran consisting of: Mr. Mohammad Sadegh Kaveh, CEO of MJ Kaveh Group, and Mr. Karimi Hadi, director of production company.
During the visit, Iranian businessmen met with leaders of relevant ministries and departments, visited the Lagansky area, where they visited and inspected the railway station and a site for construction of a refinery, as well as the construction site of the port.
In Elista, the signing of a Memorandum of Understanding between the Republic of Kalmykia and by MJ Kaveh Group. Signatures to put the memorandum First Deputy Prime Minister Vyacheslav Ilyumzhinov of Kalmykia and CEO Mr. Mohammed Sadegh Kaveh. Read the rest of this entry »