Posts Tagged 'Where can you go to ride a horse'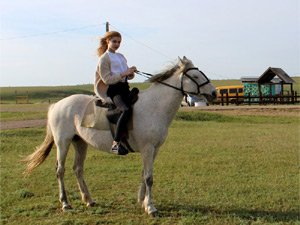 Horseback riding private tour with lunch at farmhouse
Where can you go to ride a horse?
Welcome to Republic of Kalmykia! Read the rest of this entry »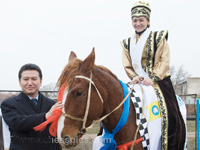 Women World Champion Alexandra Kosteniuk was the guest of honor in Elista, Republic of Kalmykia, Russia in December 2008.
FIDE President Kirsan Ilyumzhinov offered a horse as a gift to Alexandra Kosteniuk for her win at the recent world championship.
Women World Champion Alexandra Kosteniuk also gave several simuls, including to the School of Iki-Chonos. Read the rest of this entry »