Dear fellow countrymen and guests of Kalmykia!
The Program of Holidays and Events in January 2022 in Kalmykia has been drawn up!
January 1 New Year's Eve in Elista, lecture on the dangers of alcohol and tobacco Read the rest of this entry »
Christmas – a celebration the Ecumenical values. His grace epistle drawn to for each of us, regardless of national or social conventionalities, reports Read the rest of this entry »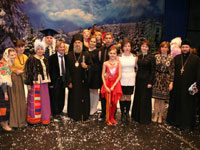 Today, January 6, in Elista held traditional charity children's holiday "Christmas Eve."
Holiday prepared by the students of Sunday school of the Kazan Cathedral of Elista.
On a holiday special guests was attended Bishop of Kalmykia Zinovy ​​and Head of the Republic of Kalmykia Alexey Orlov.
Members of the "Eve" were children Read the rest of this entry »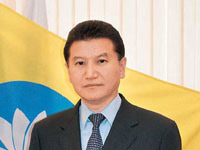 FIDE President, former President of Republic of Kalmykia Kirsan Ilyumzhinov with congratulations.
Dear friends!
As this special time of year arrives, I would like to take this opportunity to extend my sincerest wishes for a holiday season filled with happiness for you and those you love and to thank you for your continued hard work, support and dedication to the great sport of chess which is deeply appreciated. Read the rest of this entry »