Story
Lifestory of american kalmyk was published on KalmykiaNews
This story about Alexey Ivanchukov.
Alexey Ivanchukov was born Read the rest of this entry »
Monument to Lenin [ Ru ]
Great leader of Communist Party of Soviet Union.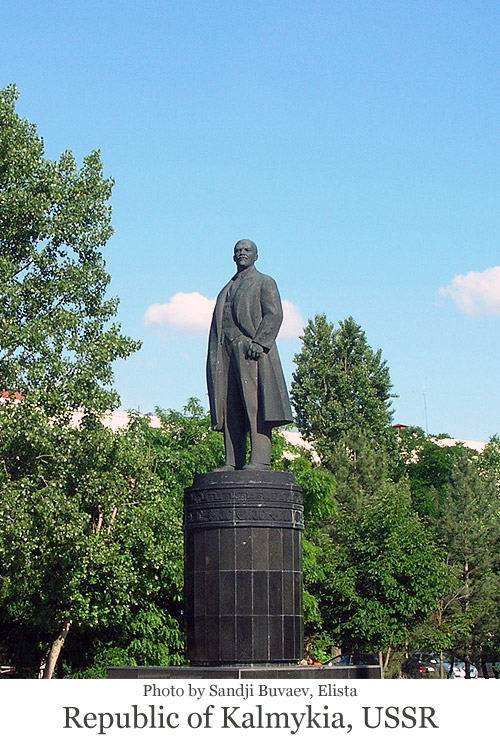 Read the rest of this entry »
Memorial to Komsomolets [ En | Ru ]
Мемориал комсомольцу.
Era of Soviet Union and Communist Party of USSR.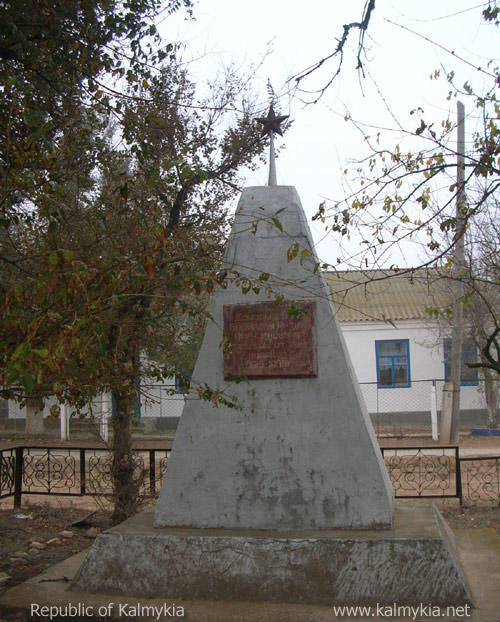 Read the rest of this entry »
Investigative reporters are the poster-children of the journalistic world. Political reporters get to rub shoulders with the high 'n' mighty, business journalists rub shoulders with the titans of the corporate world, those on the society beat get to attend the fanciest parties, but at the end of the day it is everyone's dream to make his or her name as an investigator. Read the rest of this entry »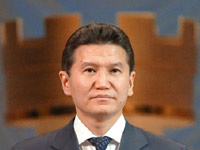 Kirsan Ilyumzhinov about Communism in Soviet Union. We students had free access to many western publications. A number of articles on UFOs, on they way in which a person's individuality manifests itself in their handwriting, on the experience of clinical death, on clairvoyance and bio-energy, aroused my interest and I became an avid reader of everything dedicated to these enigmatic phenomena. I spent my evenings translating articles and notes from the foreign press and in the mornings I hurried back to the institute.
That is not to say that I was a total square, who poured over books constantly, diligently took notes in lectures, was never late for class and never played truant. I was a normal Soviet student; I liked to go dancing, I had been Read the rest of this entry »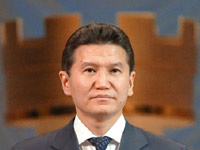 President of Kalmykia billionaire Kirsan Ilyumzhinov about Communist ideology in Soviet Union for children: Like all of my generation, I went through several stages of ideological indoctrination aided by extensive state censorship. First I was an Oktyabryonok (a pre-pioneer), then I became a pioneer, progressing to the Young Communist League, and finally becoming a member of the Communist Party.
I also served on the pioneer squad council, the Young Communist League Committee, and I was chief of the "Vega" Young Communist League city squad. For many years I lived as though I were drugged; it was only gradually, layer by layer, that I began to peel away at the truth. Read the rest of this entry »