Posts Tagged 'double-humped camels'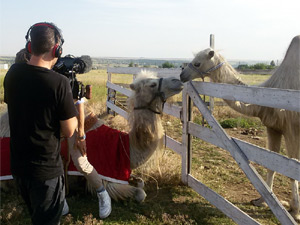 Exotic rural ecotourism and camels of Kalmykia
Yesterday, specialists from the Deutsche Welle television company from Germany Read the rest of this entry »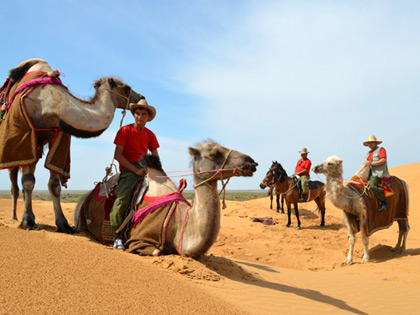 Adventures in Kalmykia!
One day with camels!
Every Sunday from 9.00 to 18.00!
Welcome to Kalmykia! Read the rest of this entry »
Twenty camels bound from southeast Russia to a circus in Bulgaria were stuck and became starved and dehydrated on the border between Moldova and Romania earlier this week, a popular Russian daily said. Read the rest of this entry »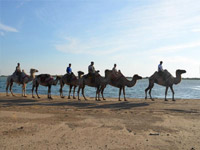 Fedor Konyukhov expedition across the steppes of Kalmykia. In the group of 10 scientists: soil scientists, archaeologists, sociologists, botanists, ecologists, ornithologists and lawyers from France, Netherlands, Russia (Moscow) and the Kalmykia, reports Department of Foreign Relations of KalmykiaNews.
Fedor Konyukhov took care of the preservation of unique finds Read the rest of this entry »