Posts Tagged 'Drepung Gomang Monastery'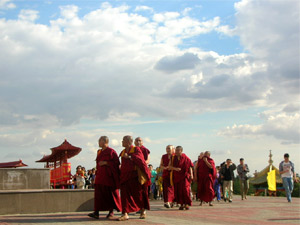 Monks from Drepung Gomang Monastery arrived in Kalmykia.
Buddhist rituals of long life, wealth and luck
From 2 to 9 April in blessed Elista. Read the rest of this entry »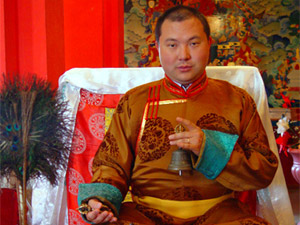 Telo Tulku Rinpoche (Dilowa Khutugtu)
Erdne Ombadykow (born October 27, 1972 in Philadelphia, Pennsylvania), also known as Telo Tulku Rinpoche, is the Tibetan Buddhist spiritual leader of the Kalmyk people. He received his formal training as a Buddhist monk in India and was recognized by the Dalai Lama as the current reincarnation of the Buddhist Mahasiddha Tilopa. Since 1992, he has served as the spiritual head of the Buddhists in Kalmykia. He divides his time between Kalmykia and his family in Erie, Colorado. Read the rest of this entry »
Mandala of Yamantaka [ Es ]
Kalmykia: The monks of Drepung Gomang arrived in Kalmykia at the invitation of the Telo Tulku Rinpoche, today in central khurul Kalmykia started construction of a mandala of Yamantaka.
Distinguished guests warmly greeted by the receptionist of central temple venerable gene Lodoe and lay people who came to the prayer service and Read the rest of this entry »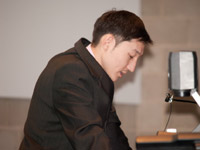 Chagdir Sandzhiev. The current state of Buddhism in Kalmykia
It's been more than 20 years since the collapse of the USSR and the beginning of the period of genuine religious freedom in Russia. Great changes happened both in the country as well as in the minds and hearts of the citizens during this period. Read the rest of this entry »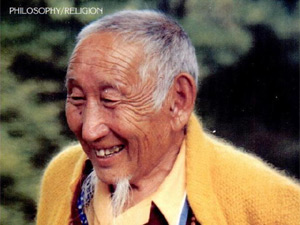 Ngawang Wangyal [ De ]
(Wylie: Ngag-dbang Dbang-rgyal) (c. 1901-1983), popularly known as "Geshe Wangyal," was a Buddhist priest and scholar of Kalmyk origin who was born in the Astrakhan province in southeast Russia sometime in 1901. Read the rest of this entry »