Posts Tagged 'Energomash'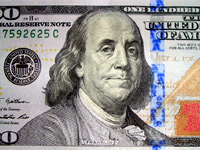 From Hannover to Elista – with a new plant. The largest international exhibition of industrial innovations, the Hannover Industrial Trade Fair was closed last week in Germany.
This year was the exhibition's 60th anniversary was celebrated by over 6,400 business participants from 60 countries, including Russia. Read the rest of this entry »
Rosenergomash Concern and the Kalmyk Republic Government commence construction of a new electrical engineering plant.
Kirsan Ilumzhinov, the Head of the Kalmyk Republic, the President of the World Chess Federation (FIDE), and Vladimir Palikhata, the President of Rosenergomash Concern, signed an agreement for construction of Elista Energomash plant at the Hannover Industrial Trade Fair.
Russian Rosenergomash Concern and the Government of the Kalmyk Republic signed an agreement for construction of Elista Energomash plant to manufacture electrical engineering equipment in Kalmykia at the world's largest International Industrial Trade Fair in Hannover (Germany). This agreement Read the rest of this entry »