Posts Tagged 'Fedor Konyukhov'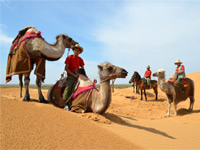 Famous russian traveler Fedor Konyukhov will travel along the Silk Road by camel.
Fyodor Konyukhov collected in 2009, an expedition by camel along the Silk Road, reports KalmykiaNews.
The journey will be timed the 400th anniversary of the entry of Kalmykia in Russia.
Journey begins in Kalmykia, his route will pass Read the rest of this entry »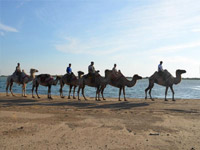 Fedor Konyukhov expedition across the steppes of Kalmykia. In the group of 10 scientists: soil scientists, archaeologists, sociologists, botanists, ecologists, ornithologists and lawyers from France, Netherlands, Russia (Moscow) and the Kalmykia, reports Department of Foreign Relations of KalmykiaNews.
Fedor Konyukhov took care of the preservation of unique finds Read the rest of this entry »