Posts Tagged 'post-Soviet era'
Yesterday, 26 April 2011, the High Lama of Kalmykia and President of the Association of Buddhists of Kalmykia Telo Tulku Rinpoche gave a lecture at the University of California at Santa Barbara on "Buddhism in Kalmykia in the post-Soviet era."
Organizers of the event is the Foundation of the Dalai Lama XIV, and the Faculty of Religious Studies Program Buddhist University of California at Santa Barbara. Read the rest of this entry »
Prosperous corporation "Kalmykia" intends to establish in southern Russia, President of the Republic of Kalmykia, Kirsan Ilyumzhinov.
"My goal – to make their Motherland a sample of political and economic welfare in Russia, – he said in an interview after the meeting in the U.S. with Read the rest of this entry »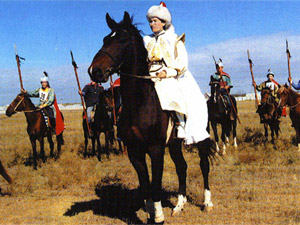 Kirsan Ilyumzhinov: My election campaign: the liquidation of KGB and Soviet Government
My election campaign was underway. I informed people of my program which included among many other details:
the liquidation of Soviet Government;
the abolishment of the KGB;
the promise to prioritize the interests of private citizens above those of the state,
to abolish all but five of the forty active Read the rest of this entry »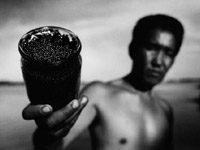 The officers of the Prosecutor's Office, with the support of kalmyk KGB officers conducted a special operation, reported KalmykiaNews agency.
The officers of the Prosecutor's Office, with the support of KGB officers arrested poachers who carry more than 300 kg of black caviar and 60 thousands kilograms sturgeon. This is Read the rest of this entry »