Police report: Mercedes-Benz and Volvo made an accident in Kalmykia
On January 15, at 9:30 am, on the 134th kilometer of the R-22 Kaspiy federal highway, a 36-year-old resident of the Stavropol Territory, driving a Mercedes-Benz truck, collided with a Volvo truck Read the rest of this entry »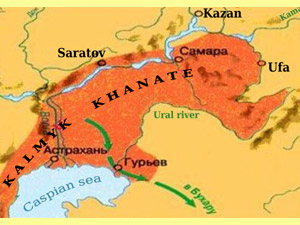 The Kalmyk Khanate was a nomadic power on the Eurasian steppe. It covered the area called Kalmykia and the surrounding areas stretching from Stavropol to Astrakhan.
For over a hundred years the Kalmyk alternately raided the southern borderlands of Russia but also protected southern borders of Russia and engaging in many military expeditions against the Muslim tribes of Central Asia, the North Caucasus and Crimea. Read the rest of this entry »
Today, July 9, 2011, in Moscow, capital of Russia, on the Red Square rally launched the "Silk Road 2011".
Participants rally "Silk Road – 2011" to be overcome about 4,000 miles and come to the finish July 16 in the chic resort town of Sochi.
Rally route "Silk Road 2011" will pass through the city: Lipetsk, Volgograd, Astrakhan, Elista , Stavropol and Maikop and end at the ski center of the Olympic Games in 2014. Read the rest of this entry »