Posts Tagged 'folk singers'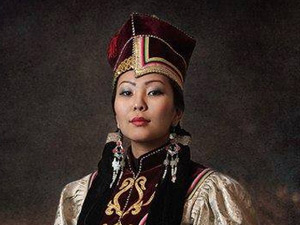 International contest "White Month"
Diana Boskhomdzhieva from Republic of Kalmykia will take part in the international contest "White Month"
The contest will be attended by singers from Mongolia, Kazakhstan, Buryatia, Read the rest of this entry »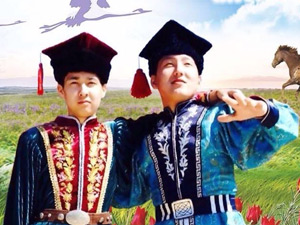 Kalmyk songs in Elista, capital of Republic of Kalmykia!
Concert of Namdzhil Boldyrev and Mingiyan Khaninov!
May 5 at the Grand Concert Hall will sound Kalmyk folk and original songs performed by young singers. Read the rest of this entry »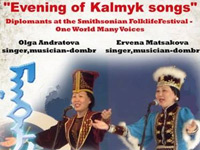 [ Ru ] For those who cannot attend the NYC performance of "An Evening of Kalmyk Songs", there will be a performance in Howell, NJ the following week:
Ensemble "Magtal" will give you an opportunity to dive into the Kalmyk culture, to find yourself in the vastness of the Kalmyk Steppes and to enjoy national songs and dancing. Included is a "Meet The Artists" reception after the concert. Read the rest of this entry »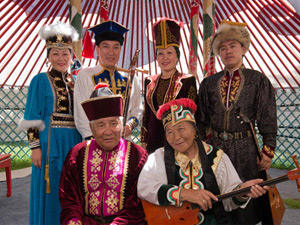 [ Ru ] Kalmyk kibitka and Tuvan yurt appeared on the lawn of the National Mall in Washington in front of the U.S. Capitol within the ten-day folk festival of the Smithsonian Institution.
The organizers of this year, among others, talked about the traditional Russian peoples professing Buddhism – Kalmyks and Tuvans, their language, the lifestyle, the traditional art and Read the rest of this entry »