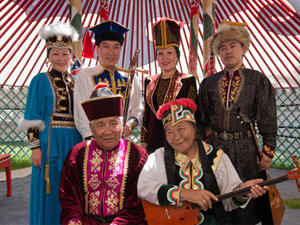 [ Ru ] Kalmyk kibitka and Tuvan yurt appeared on the lawn of the National Mall in Washington in front of the U.S. Capitol within the ten-day folk festival of the Smithsonian Institution.
The organizers of this year, among others, talked about the traditional Russian peoples professing Buddhism – Kalmyks and Tuvans, their language, the lifestyle, the traditional art and music.
The Kalmyk language (Mongolian branch of the Altaic languages​​) as classified by UNESCO threatens "some danger of extinction", but the organizers of the festival are seeing an increase its use in recent times.
"People like to learn things that they really did not know before. Almost no one here knows anything about Kalmykia, and this is the Mongolian people in Europe! And the music as a sign of culture is easier for people to understand what languages​​", – said Gregory Anderson on excellent Russian language, standing near the traditional Kalmyk kibitka near the Capitol.
In the speeches of Russian musicians participated singers Dmitry Sharaev (Kalmykia), Ayana Mongush (Tuva) and others. Tuvan and Kalmyk folk music during a special big concert on July 5, which was also held on the National Mall in Washington.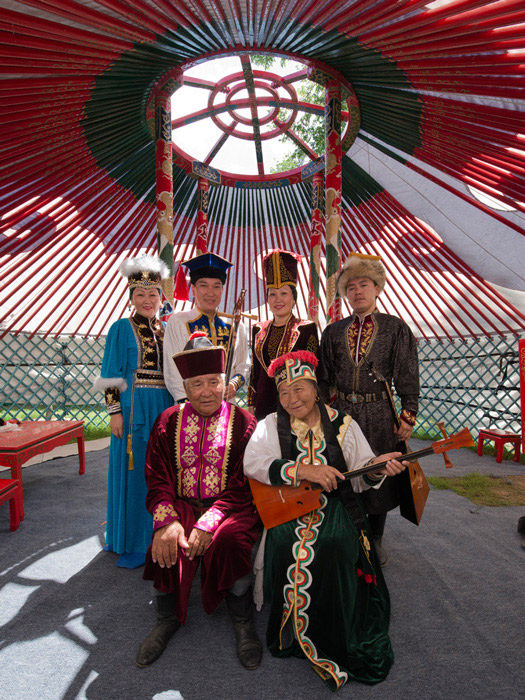 Kalmyk participants from the One World, Many Voices program pose in a yurt that was installed on the program site. Photo by Walter Larrimore, Ralph Rinzler Folklife Archives and Collections, Smithsonian Institution
Smithsonian Folk Festival, U.S. Capitol
Washington, USA