Chess City of New Vasyuki [ De | Ru | Fr | Es | It ]
Chess City of New Vasyuki built for the World Chess Olympiad XXXIII.
Idea of FIDE president, billioner Kirsan Ilyumzhinov (first president of Kalmykia republic 1993-2010).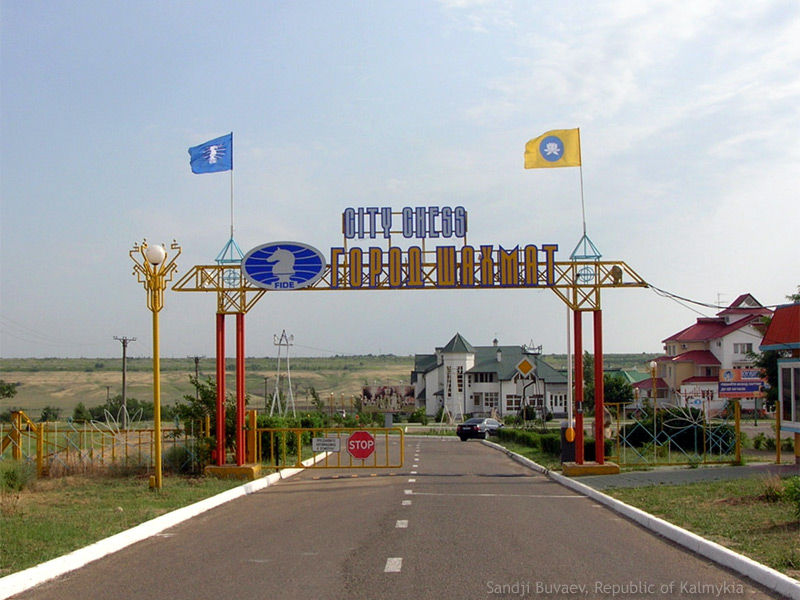 Read the rest of this entry »
The Chessman Cometh [ En | Ru ]
An interview with globe-trotting chess promoter, former president, and freelance diplomat Kirsan Ilyumzhinov.
INTERVIEW BY JOSHUA E. KEATING. MAY 9, 2012
Kirsan Ilyumzhinov garners an awful lot of press for the president of the World Chess Federation. But he's not exactly your average chess buff. From 1993 to 2010, he was president of the Russian republic of Kalmykia and became known for his efforts to transform the remote Buddhist region into an international chess mecca as well as for his frank comments about an encounter with aliens he claims to have had in 1997. (He was also widely criticized for his autocratic rule over the impoverished republic.) Read the rest of this entry »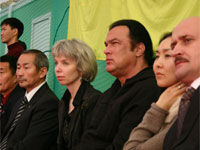 Steven Seagal has visited Kalmykia attractions [ De | Ru | Es | Fr ]
Professional movie fighter, star of Hollywood – Steven Seagal arrived in Kalmykia, reported KalmykiaNews. One of the major 90 well known movie stars, and its affiliation to Buddhism. And for him, the trip was a kind of pilgrimage. In addition to the numerous titles Seagal added another, an honorary citizen of Kalmykia.
Monks did not dressed for the weather, but according to Buddhist tradition, was asked to provide advance Steven Seagal is the warm welcome.
Responsible monks immediately gave the actor a special white scarf symbolizing the white, that is that is to say successful road, and have given to drink national kalmyk tea. Read the rest of this entry »