Posts Tagged 'Horseback riding'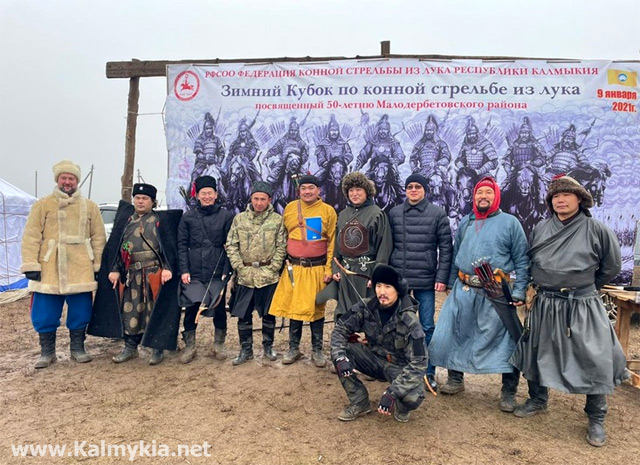 Archery Equestrian Tournament [ Ru ]
On January 9, the Winter Cup in equestrian archery was held in the Maloderbetovsky district of the Republic of Kalmykia. Read the rest of this entry »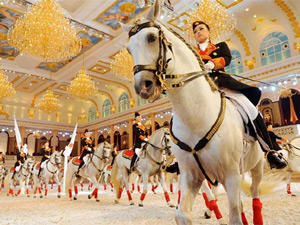 Heilan Equestrian Club
Heilan Equestrian Club is an equestrian club located in Xinqiao Town, Jiangyin City in Jiangsu, China. Zhou Jianping is the president of the club. Heilan Equestrian Club covers an area of 400 mu (0.26 km2).
Initial investments in the construction of the complex amounted Read the rest of this entry »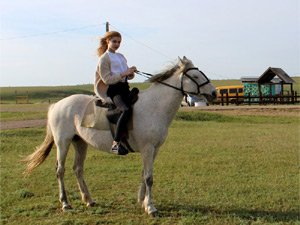 Horseback riding private tour with lunch at farmhouse
Where can you go to ride a horse?
Welcome to Republic of Kalmykia! Read the rest of this entry »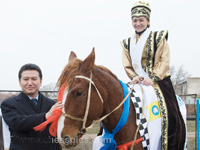 Women World Champion Alexandra Kosteniuk was the guest of honor in Elista, Republic of Kalmykia, Russia in December 2008.
FIDE President Kirsan Ilyumzhinov offered a horse as a gift to Alexandra Kosteniuk for her win at the recent world championship.
Women World Champion Alexandra Kosteniuk also gave several simuls, including to the School of Iki-Chonos. Read the rest of this entry »