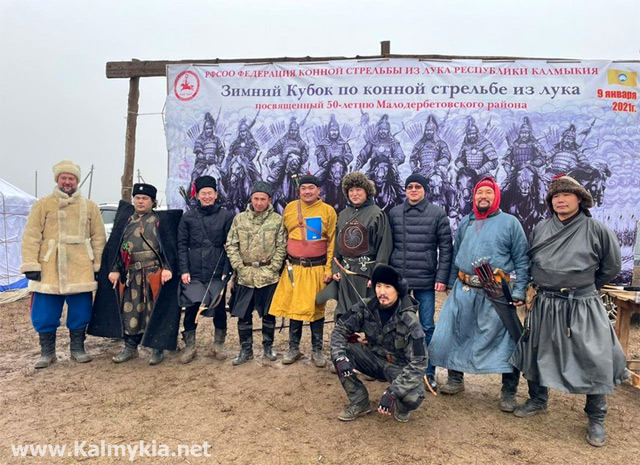 Archery Equestrian Tournament [ Ru ]
On January 9, the Winter Cup in equestrian archery was held in the Maloderbetovsky district of the Republic of Kalmykia.
The organisers of the tournament, the Equestrian Archery Federation of the Republic of Kalmykia and Oirad Team, said that it was the first time in the history of Kalmykia that an equestrian archery competition was held.
Prior to the competition, a training seminar was held in Kalmykia, where Khongr Uladaev and Sergey Konovalov, winners and medalists of archery tournaments, shared their knowledge and experience.
The sporting event brought together the best equestrian archers from all over the Republic of Kalmykia: both experienced athletes and novice juniors and adults.
Equestrian archers competed in the Korean route, the length of the combat track was 90 metres.
In the general offset Baatr Badmaev won, Bakur Zurgadaev got silver and Boris Morev got bronze. Bairta Dzheeva was recognised as the best women's athlete.