Posts Tagged 'Kalmyk Project'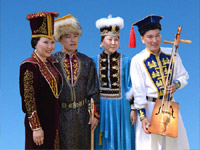 [ Ru ]
Dear Friends!
The Mongolian American Cultural Association and Kalmyk Project Inc. cordially invites you to an "Evening of Kalmyk songs" in New York City with the participation of the Smithsonian Festival Diplomats from One World Many Voices: Read the rest of this entry »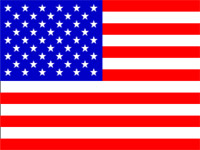 [ Ru ] June 28, 2013, in Manhatten non-profit organization "Kalmyk Project" held a regular meeting for members and guests. (The organization was founded at the initiative of the Kalmyks, who came from Russia, and officially incorporated in June 2013.)
This meeting was invited Telo Tulku Rinpoche, gave a lecture on "The Four Noble Truths." After the lecture, Telo Tulku Rinpoche spent on the practice of meditation. The audience consisted of people of all ages who came to the meeting Read the rest of this entry »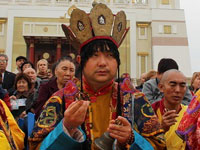 Dear friends!
It is with great happiness we would like to announce that Telo Tulku Rinpoche, Shadjin Lama of Kalmyk Republic and President of Buddhist Union of Kalmykia will be visiting Kalmyk Project this week.
We invite you to the teaching lecture by Telo Tulku Rinpoche where he will speak on "Four Noble Truths" followed Read the rest of this entry »