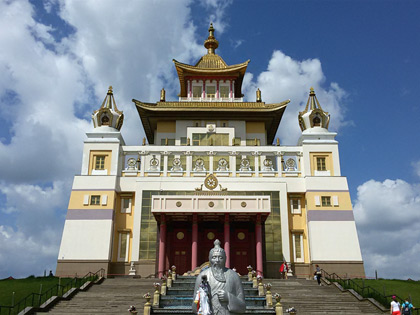 Larisa (November, 2009): Actually, Kalmykia, I think, a real paradise for tourists. Many opportunities for practically all kinds of activities.
We are especially impressed with their originality capital of Kalmykia – Elista. In contrast to the cities of Central Russia, Elista completely impregnated with religious culture. Read the rest of this entry »
Today Yuri Sangadzhiev write on your travel-diary: Lake Buzga in Yashkul district. Here, our caravan made a stop.
After lengthy transitions from the sun Read the rest of this entry »