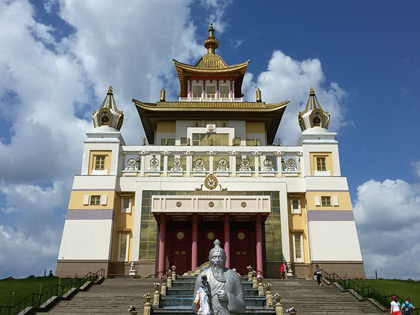 Larisa (November, 2009): Actually, Kalmykia, I think, a real paradise for tourists. Many opportunities for practically all kinds of activities.
We are especially impressed with their originality capital of Kalmykia – Elista. In contrast to the cities of Central Russia, Elista completely impregnated with religious culture.
Wherever I look, whether it be bus stops, trading tents, recreational facilities – everywhere there are elements of Buddhism.
Translated from Russian
Alina: Letter from a girl who made ​​a trip to Elista
Olga: Topic of my discussion is about me, because I have unusual life story