Posts Tagged 'Stalinist repression'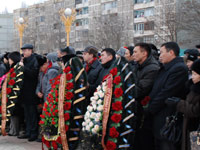 Today is the Day of Memory and Grief. December 28 in each Kalmyk family with pain and bitterness recollect loved ones, forever remaining in a cold Siberian land, and with boundless gratitude pay homage to the older generation.
From cold and hunger on the way killed thousands. Thousand Kalmyks soldiers were withdrawn from the front and sent to Soviet concentration camps. Read the rest of this entry »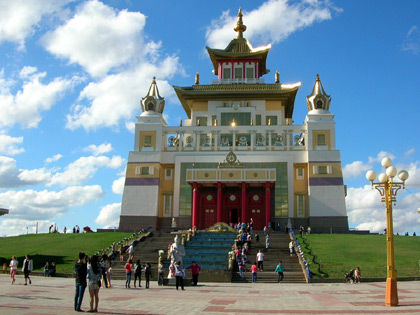 By Anna Nemtsova, Special to RussiaNow. November 8, 2011
One third of the population of Kalmykia was deported during Stalin's terror. As the region struggles, it returns to its roots for answers.
The first Ceremony of Light offering to Buddha was held last month in Elista, the capital of Kalmykia.
"Let all our wishes come true! Let all living creatures be free of suffering, of danger, of diseases and sadness! Let peace and happiness govern on Earth!" Read the rest of this entry »