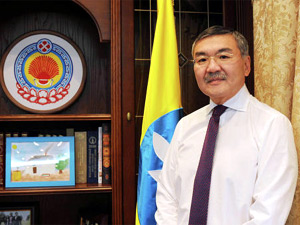 In 2011, we managed to make the main thing the first time we in the modern history of Kalmykia published, the strategic concept of socio-economic development of the Republic of Kalmykia.
This is the plan. Plan for the future.
The plan, which has a real basis. The plan has the necessary prerequisites for its implementation. Read the rest of this entry »
– Kirsan Nikolayevich, we would start with a question. Now all fide including build some plans – three years, five years in advance. While, on the other hand, we always reiterate that December 21, 2012, end of the world. Or the end of the world canceled ?
– Very interesting! You never know when life will come to an end. We are waiting for death, and, in principle, clearly know that we will end the physical existence on Earth. God gave us life, but it also has a beginning and an end. You can live Read the rest of this entry »