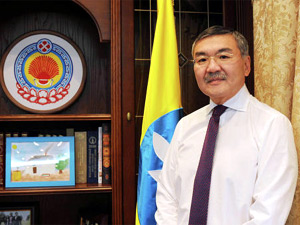 In 2011, we managed to make the main thing the first time we in the modern history of Kalmykia published, the strategic concept of socio-economic development of the Republic of Kalmykia.
This is the plan. Plan for the future.
The plan, which has a real basis. The plan has the necessary prerequisites for its implementation.
This plan should be implemented.
Alexey Orlov, Head of the Republic of Kalmykia
21.12.12