In November 2021 a businesswoman from Elista through her acquaintance, a resident of the Stavropol region, offered a district police officer money to stop administrative proceedings against her for illegal sale of alcohol, the press service of the Investigative Committee of the Russian Federation for Kalmykia reported. Read the rest of this entry »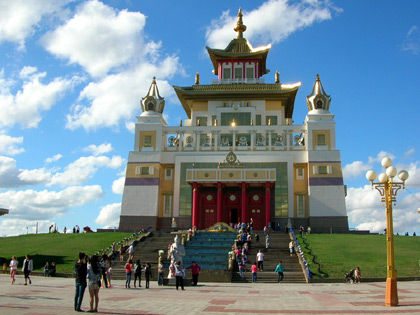 Vow of sobriety! [ De | Ru | Es | It | Fr ]
Today in Republic of Kalmykia is a big Buddhist holiday – Buddha's Birthday. Read the rest of this entry »
[ Ru ] Sandji Buvaev: "We kindly request: do not abuse of alcoholic beverages: vodka, brandy, whiskey, champagne, beer, wine, martinis, etc."
To achieve the health effect, you must attend all the treatments at Dead sea of Kalmykia (Salt Lake).
Alcohol and treatment are not compatible! Read the rest of this entry »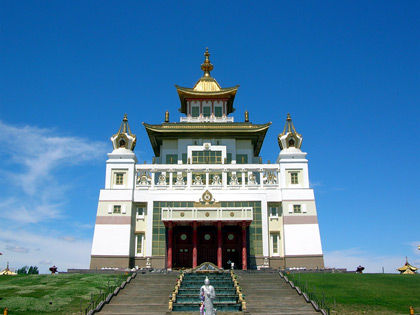 On 21th of May the sacred month Ur Sar has begun in the Republic of Kalmykia. During the whole month until 19th of June the believers in Kalmykia will honor the spiritual deeds of the buddist religion founder Budda Shakyamuni – birth, enlightment, and entering the Paranirvana. Despite of the fact thatthese events took placemore than 2600 years ago, the deeds of Budda and he himself are vivid reality for the buddist believers.
Welcome to the unstrict retrit-nunge, which will take place in the buddhist temple "Gedden sheddub choy korling" on 1,2,3 of june. The beginning is at 9:00 a.m.
On the 4th of of june the solemn service will take place at dawn at 5:a.m in the "Golden Abode of Buddha Shakyamuni". Read the rest of this entry »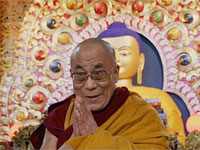 In the city of Elista, Kalmykia, in central khurul festively prepared to meet the birthday of His Holiness the Dalai Lama. Happiness, health and well-being willing to this day many people of the world His Holiness the Dalai Lama – Nobel Peace Prize, a public figure, spiritual leader of Buddhists.
July 6, the birthday of His Holiness the Dalai Lama, the Buddhist spiritual leader, philosopher, teacher, mentor. In the Republic of Kalmykia on the existing tradition is widely celebrated this date.
On this festive day for the people of Kalmykia at 7:30 am in the courtyard of the central ritual held khurul "Sangso" – ritual, purifying and restoring broken vows. Read the rest of this entry »