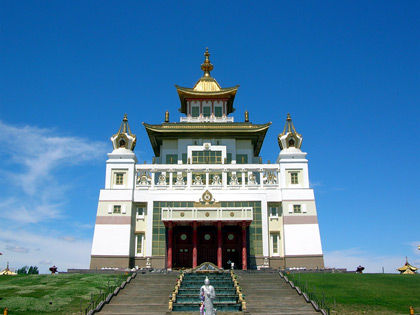 On 21th of May the sacred month Ur Sar has begun in the Republic of Kalmykia. During the whole month until 19th of June the believers in Kalmykia will honor the spiritual deeds of the buddist religion founder Budda Shakyamuni – birth, enlightment, and entering the Paranirvana. Despite of the fact thatthese events took placemore than 2600 years ago, the deeds of Budda and he himself are vivid reality for the buddist believers.
Welcome to the unstrict retrit-nunge, which will take place in the buddhist temple "Gedden sheddub choy korling" on 1,2,3 of june. The beginning is at 9:00 a.m.
On the 4th of of june the solemn service will take place at dawn at 5:a.m in the "Golden Abode of Buddha Shakyamuni".
Everyone is welcome to take a one day vow of Mahayana. It will be given by the buddist monk, professor Lobsan Dzhampa. On the same day,a solemn service will take place in the "Golden Abode of Budda Shakyamuni", then the ritual of taking the vow of alcoholic abstinence. The main merit of the people practicing buddism during the Ur Sar is connected with the refusal of meat and alcohol consumption.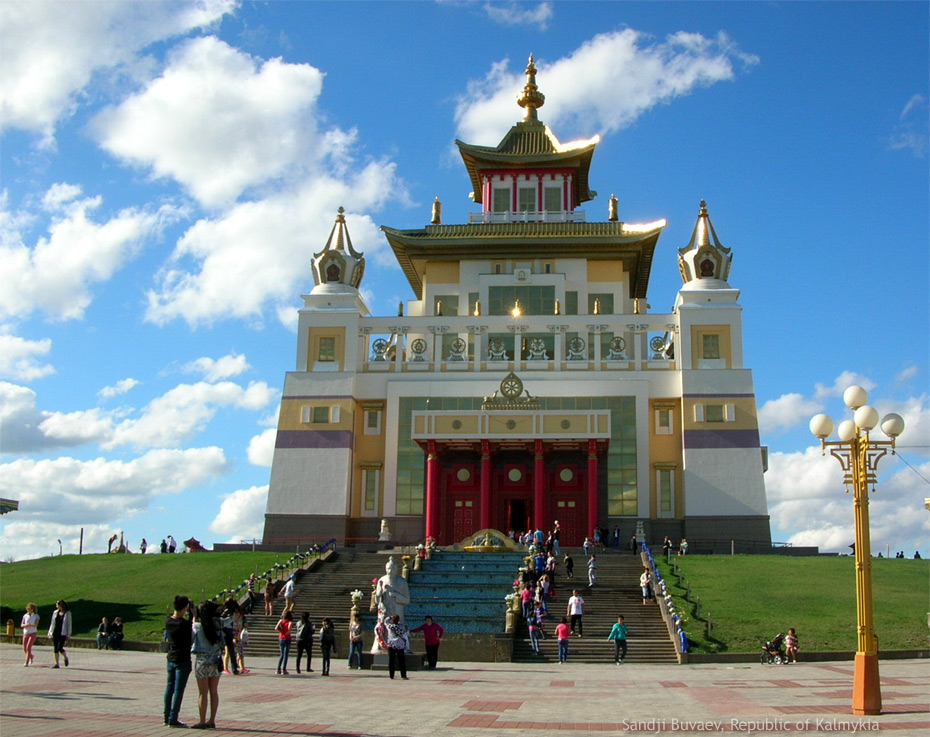 Elista, Kalmykia