Posts Tagged 'Ashmore Group'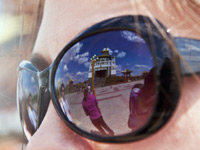 Macroeconomic environment in 2012 deteriorated again – to slow down the dynamics of investment and economic growth in general, increased interest rates on loans to business, not increased certainty in the international markets. Against this background, found in the south of Russia figure memorable bright business initiatives, it was not easy.
However, in our opinion, such a figure appeared, Kirsan Ilyumzhinov, who reasserted itself as over-ambitious entrepreneur, able to solve problems, is still unaffordable for the South. Read the rest of this entry »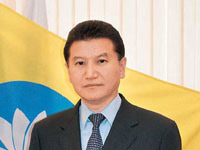 The President of the World Chess Federation and ex-president of Russia's Republic of Kalmykia, Kirsan Ilyumzhinov is reportedly going to set up a $10 billion investment fund with UK major Ashmore Group.
Ex-president of Russia's Republic of Kalmykia Kirsan Ilymzhinov and Ashmore CEO Mark Coombs signed an agreement in London, reports Kommersant Daily. The joint fund would develop projects in Russia, CIS and East Asian countries such as Malaysia, Singapore and Japan, focusing on energy, telecommunications, metals and food industries.
The initial capital of the fund would be $1 billion, and then it would be increased up to $10 billion. The fund plans to attract foreign investment Read the rest of this entry »