Posts Tagged 'Association of Foreign Students'
March 14, 2016 The rector of the Kalmyk State University Badma Salayev visited the headquarters of the Association of Foreign Students in Elista. Read the rest of this entry »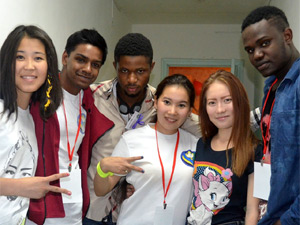 Student Nelson Baroi from Kalmyk State University took 3rd place in the Olympiad of Russian language.
Student Nelson Baroi from Chittagong (Bangladesh).
In the Kalmyk State University will be trained 300 foreign students.
Republic of Kalmykia Read the rest of this entry »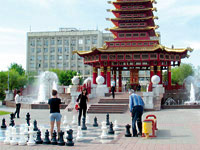 20th of January, 2012 President of Association of Foreign Students in Russia, Ph.D. in Geology and Mineralogy, Associate Professor of Russian State University of Oil and Gas of Gubkin Aniset Gabriel Kochofa visited blessed Kalmykia.
The meeting was initiated by the Rector of Kalmyk State University Badma Salaev, Vice-rector Vladimir Imeev, Dean of the Department of Preparatory Education Lyubov Staroverkina Read the rest of this entry »