Posts Tagged 'Automobile race'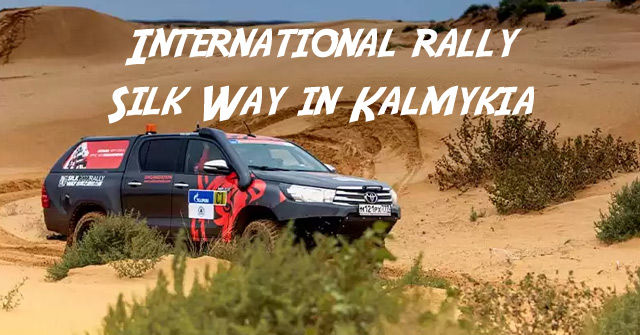 The Russian stage of the annual international rally "Silk Way" will be held on the territory of Kalmykia, the head of the culture and tourism department reports.
Rally routelaid across the territory of Maloderbetovsky, Oktyabrsky, Yashkulsky, Read the rest of this entry »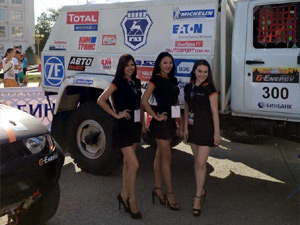 Opening Rally "Great Steppe – Silk Road"! [ Ru ]
Today, July 1, 2015, in the city of Elista has started the rally "Great Steppe – the Silk Road".
Participants racing "Great Steppe – Silk Road" welcomed the Head of the Republic of Kalmykia Alexey Orlov.
At the rally "Great Steppe – Silk Road" will be attended Read the rest of this entry »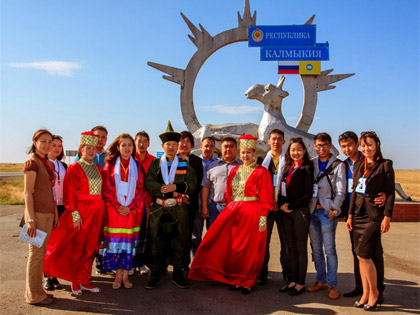 [ Ru ] People's automobile race "Heart of Russia" (Buryatia-Crimea-Moscow) has successfully arrived in Republic of Kalmykia. Meeting on Tourism Development was held today, June 16, in the office of the Government of the Republic of Kalmykia. Read the rest of this entry »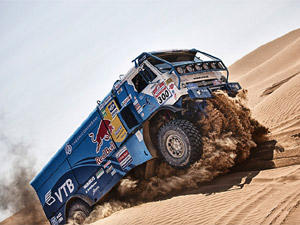 [ En | Ru ] The organizers have reduced the fourth stage of the race, passing by the route Astrakhan-Elista, by 150 kilometers. After difficult Astrakhan sands to overcome another 500 kilometers of the Kalmykia steppes seemed too much. However, some teams who are preparing for the "Dakar" consider that the more difficult is a stage, the better they will prepare for a transcontinental race. Read the rest of this entry »