Posts Tagged 'Bodhi tree'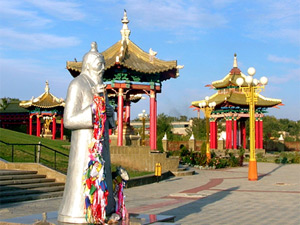 [ Ru ] President of the international organization of FIDE, the former head of Kalmykia Kirsan Ilyumzhinov met with Extraordinary and Plenipotentiary Ambassador of Sri Lanka in Russia Mr. Udayanga Weeratunga.
Were to discuss the transfer of the Bodhi tree sapling with a view to its subsequent delivery to Kalmykia.
"It is proposed that the ceremony will be held in February this year in Colombo. Bodhi tree – the legendary tree under which the Buddha attained enlightenment" Read the rest of this entry »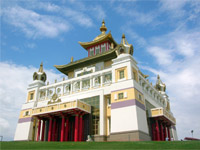 November 27, 2012 President of FIDE, the former President of the Republic of Kalmykia, billionaire Kirsan Ilyumzhinov met with a delegation from Sri Lanka, reported by the Kirsan Ilyumzhinov.
During this meeting it was agreed that in the spring of 2013, the Buddhist Republic of Kalmykia will be brought the germ of the Bodhi tree under which Buddha attained enlightenment, according KalmykiaNews.
Recall that in 2011, former President of the Republic of Kalmykia, billionaire Kirsan Ilyumzhinov Read the rest of this entry »