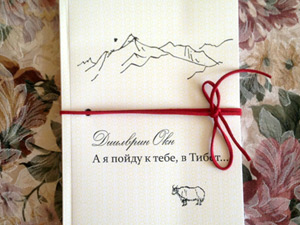 The review of the recent published book "I will follow you, Tibet…" [ Ru ]
"I will follow you, Tibet…" is the title of the book that was published in Elista in March, 2015. The author of the book is Deelvreen Okn (Olzeeva Elena Victorovna). Her name can be translated from Kalmyk into English as "the daughter of victory". The writer describes Read the rest of this entry »
Books about Kalmykia
Further reading
Arbakov, Dorzha. Genocide in the USSR, Chapter II, Complete Destruction of National Groups as Groups, The Kalmyks, Nikolai Dekker and Andrei Lebed, Editors, Series I, No. 40, Institute for the Study of the USSR, Munich, 1958.
Read the rest of this entry »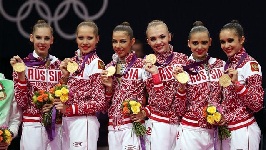 Results in gymnastics: Alina Makarenko defeated on the Olympic Games in London 2012.
Alina Makarenko from Kalmykia and trained in club Yunost Rossii ("Youth of Russia") in Moscow.
Alina Makarenko is student of the Moscow State University (Moscow, Russia) and like Internet, books and shopping.
Your coach Read the rest of this entry »
The book about Kalmyks was published in Germany [ Ru ]
The representative of Kalmyk abroad Elena Remileva visited Republic of Kalmykia.
Elena Remileva frequently comes to Kalmykia: visiting relatives and engaged in charity. The reason for this visit was the release of her book "Oirat Mongols. Review the history of European Kalmyks". Read the rest of this entry »