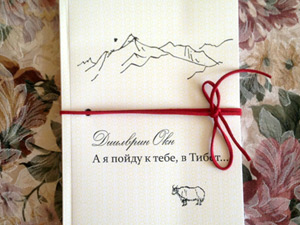 The review of the recent published book "I will follow you, Tibet…" [ Ru ]
"I will follow you, Tibet…" is the title of the book that was published in Elista in March, 2015. The author of the book is Deelvreen Okn (Olzeeva Elena Victorovna). Her name can be translated from Kalmyk into English as "the daughter of victory". The writer describes her impressions and thoughts after her pilgrimage to Tibet and India. The author's imaginative narrative leads us from one event to another associating Tibet with Kalmykia.
The title of the book "I will follow you, Tibet…" is a line from a poem by an eminent Russian poet of the XXth century Velimir Chlebnikov who was born in Kalmykia. The author of the book seems to invite us to visit Tibet, this mysterious "Land of Snow", which has attracted many generations of Kalmyk people.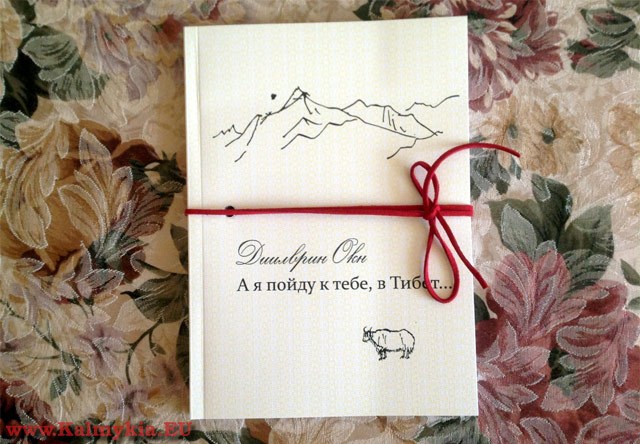 The writer, a doctor by profession, went to India to the teachings by His Holiness the 14th Dalai-Lama as an ordinary listener, afterward she returned home as a Buddhist. Having learnt Buddha's teaching, Dharma, the writer changed her vision of the world. The book was inspired by acquired knowledge, vivid impressions and new feelings. Deelvreen Okn describes an affecting experience, taking place in India and Tibet, in free and easy manner. She shares her personal impression and reminiscences about people, she met in sacred places, and mystical phenomena that happened there.
This beautiful book reads like a legend of loving reminiscences of Tibet and India, it bears the mark of spiritual insight. It will be read with interest by a great number of readers.
The book contains lovely illustrations drawn by Stepan Botiev who is an Honored Artist of the Kalmyk Republic, sculptor, a member of the Union of artists of the Russian Federation, laureate of silver medal of All-Russian Academy of Arts.
The book can be purchased in the store of Kalmyk Temple "Golden Abode of Buddha Shakyamuni" in Elista.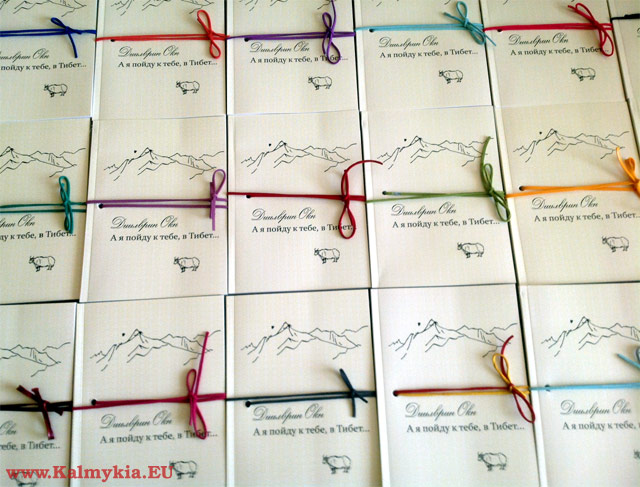 Elista, Republic of Kalmykia